1. Design your pot.
We have a particularly wide range of options. We have 3 main groups: glass, ceramics and concrete. Charlies Candles sprays its own glass, so any colour or finish is possible. Thanks to our special printing department, we can decorate your glass with any pattern. Our concrete foundry creates beautiful concrete candles. Choose from the trendy pots of the moment, or have your own pot designed.
Our spray workshop turns any colour into an option.
Our printing department makes even complex decorations and finishes possible.
In-house concrete foundry creates a variety of concrete scented candles.
Choose from different sizes (small to XXL).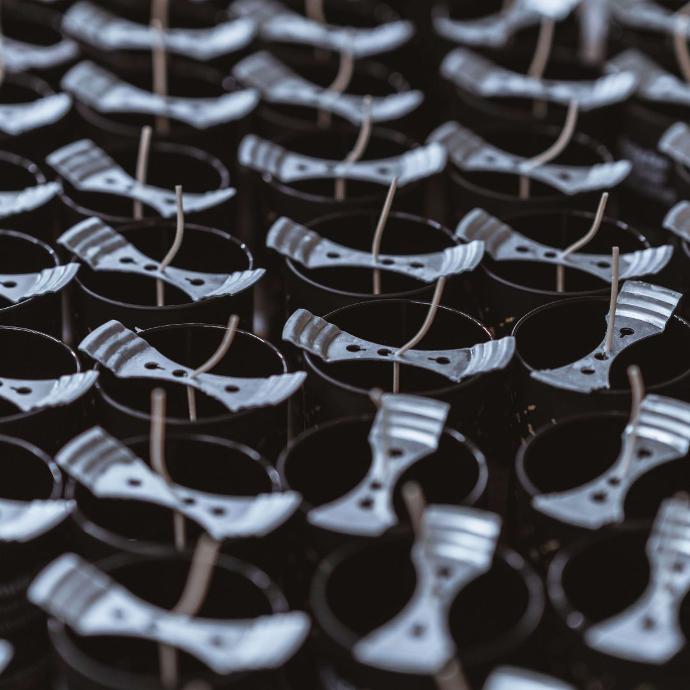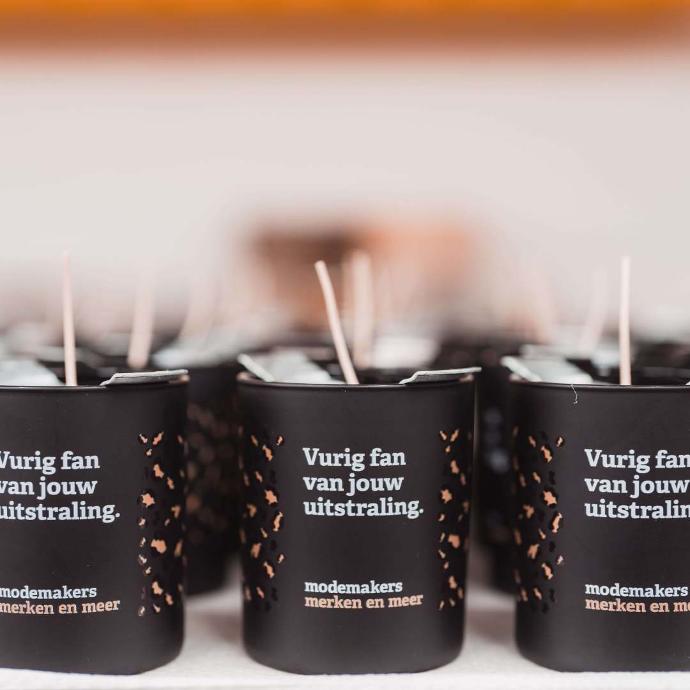 2. Engraving, stickering or printing.
To make your jar extra unique, you can choose to have it engraved, stickered or printed. This way, you can personalise the candle entirely to your liking.

3. Choose from luxury perfumes made in Grasse.
You can choose from our standard fragrances (6) or from our full range (+40 fragrances). For the truly creative, you can create your own fragrance. The fragrances are composed by the best perfume masters from Grasse, France. Thanks to the extra high concentration of perfume, you can be sure of a luxurious and high-performance fragrance. Visit our workshop to choose your fragrance or order a sample pack and choose for yourself! There are 3 options:
Quick choice from our 6 best-selling fragrances
Come to our workshop and choose from +40 fragrances with our mood board
Create your own scent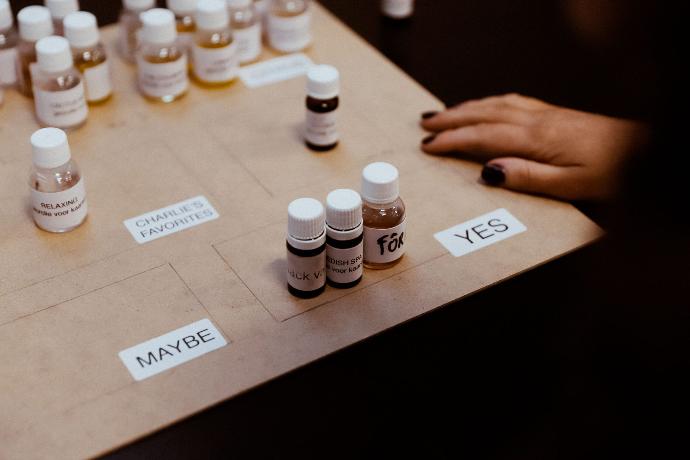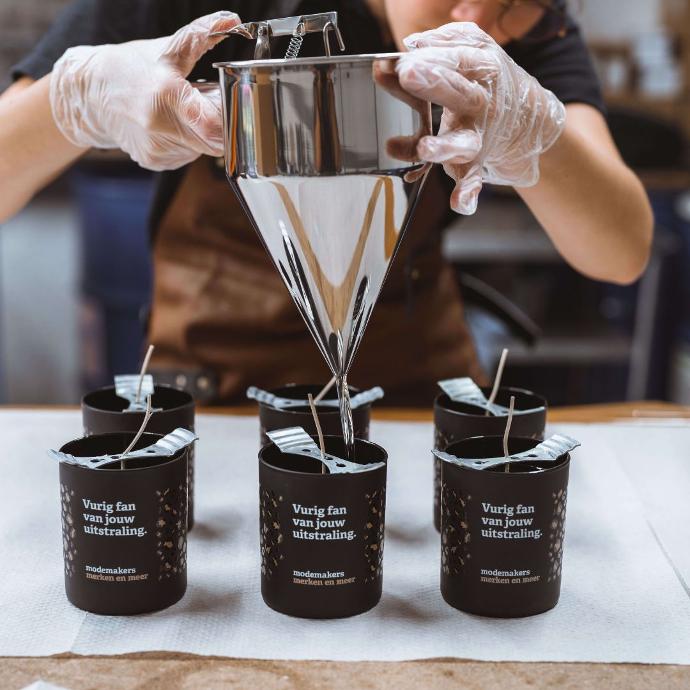 4. Different types available.
Your scented candle is cast with the best wax available. We have had our own special rapeseed wax developed with an extra high fragrance diffusion. Rapeseed wax is the most ecological wax in Europe, unlike the American soya variety. Rapeseed wax is planted on empty fields in Europe to combat crop diseases. So no forests or rainforests are cut down to produce this wax! Besides an excellent wax. We have 2 types of wax, depending on your needs.
5. Design and packaging services.
You can count on professional support at Charlies Candles. You can use our graphic designers and packaging experts to give your candle collection a beautiful finishing touch!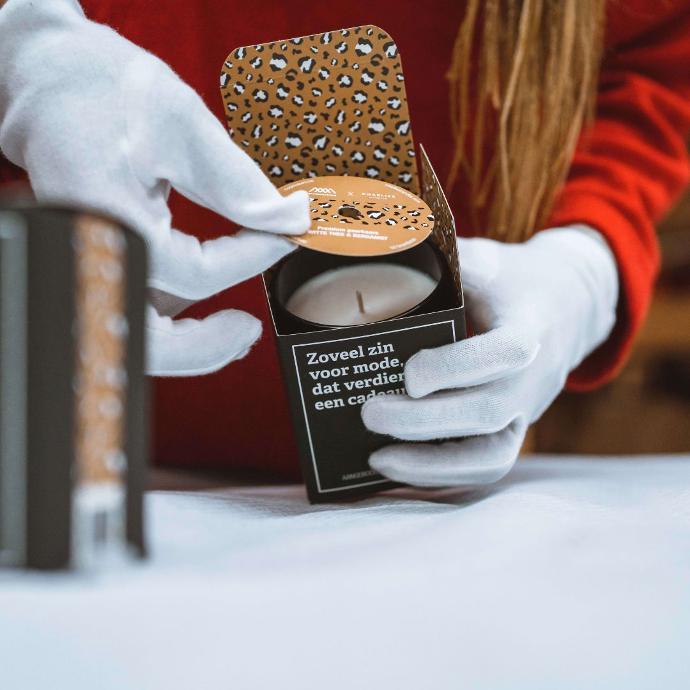 More than +100 satisfied customers.
Charlies Candles is discreet about its customer portfolio. We frequently create scented candles for major brands and following sectors. Feel free to contact us for a proposal tailored to your brand, company or shop!
Service clubs
Clothing brands
Interior shops
Beauticians
Hairdressers
Wholesalers
Supermarkets
Flower shops
Celebrities
Construction companies
Events
Wedding parties...
Interested? Feel free to contact us.
We are happy to give you a tour of our workshop where you can discover all the pots and fragrances. You can also put together and receive a sample pack. Make an appointment or feel free to ask all your questions via this form.
Minimum order amount: €1,000.
Average production time: 2-3 weeks.